Education Center
At M-POWER, we bridge the gap between functional illiteracy and literacy, as well as offer quality GED preparation classes and Ready to Work training.
We use an individualized approach to education, ensuring each student receives what he or she personally needs to be successful.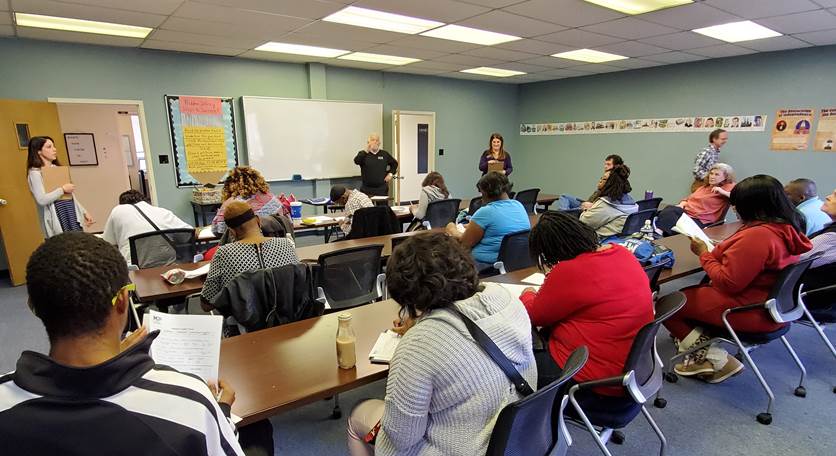 Literacy Program
Accredited through ProLiteracy, the largest adult literacy and basic education membership organization in the nation

One-to-one literacy instruction for a minimum of 90 minutes per week to adults who want to learn to read or improve their reading skills

With improved skills, students can find better jobs, read bedtime stories to their children or grandchildren, and read the Bible for the first time — with confidence
Contact  Maura-Ellen Bryan, Director of the Education Center.
Literacy Academy
Pre-GED program that supports individuals with specific literacy needs by offering in-class instruction and supplying students with their own literacy tutor

Maintains strong emphasis in fundamental grammar, vocabulary, reading, and pre-writing skills
Contact  Maura-Ellen Bryan, Director of the Education Center.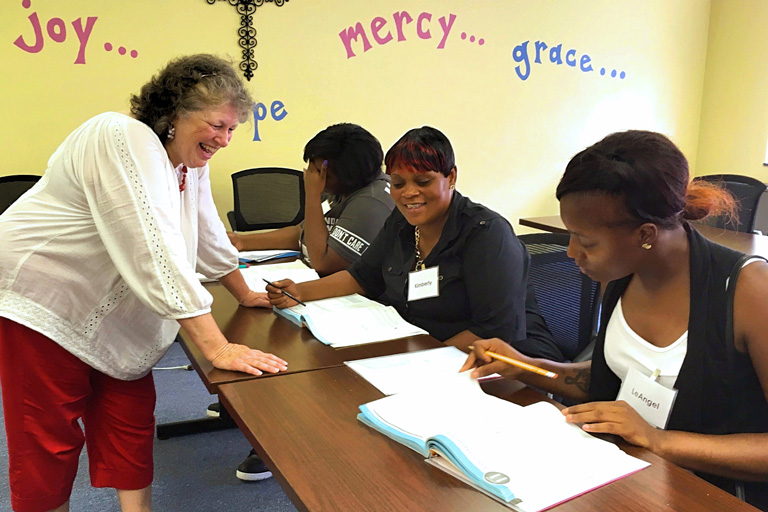 GED Program
Operates year-round, offering three to four terms per year

Classes offered include Language, Math, Science, Social Studies, Computer, Bible Study, Faith & Finances, and various life skills courses

Students who test above a certain grade level are offered a place in an online GED preparation program, GED Academy
Contact  Maura-Ellen Bryan, Director of the Education Center.
ACE+MAPS, formerly Ready to Work, Collaboration with Jefferson State Community College
Nationally recognized program offering invaluable career readiness skills that provides a career pathway for individuals with limited education and employment experience

Program completers receive a Mobilizing Alabama Pathways Certificate and National Career Readiness certificate (ACT Workkeys Assessments)

Program completers also receive a free course at Jefferson State Community College and credit hours that can be used at any Alabama Community College.

Staff members walk participants through each phase of the program and assist them in preparing their career portfolio so that they can maximize their skills and be successful in the workforce
Contact Susan Jackson, ACE+MAPS Coordinator.
Save